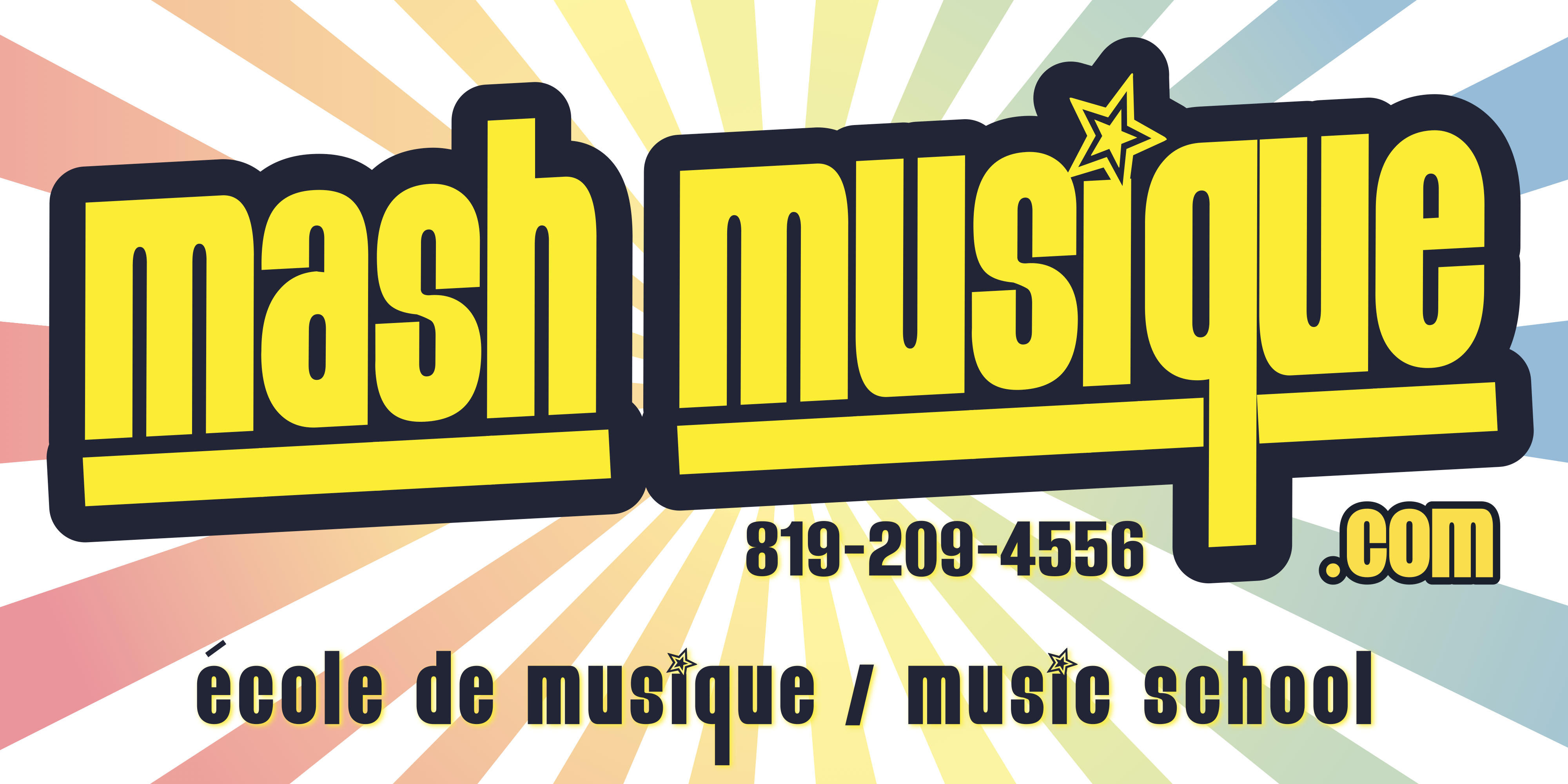 Mash Musique Pricing
Term Music Lessons 
5 week term: 
$142.50 (30 minute lessons) 
$280.00 (60 minute lessons) 
6 week term: 
$171.00 (30 minute lessons) 
$336.00 (60 minute lessons) 
Contact me for sibling or second instrument discounts. 
Group lessons available upon request. Contact me for options and prices. 
Casual Lessons 
Suitable for those who only want a few lessons at irregular times. 
$33 per 30 minutes
$63 per hour 
Reduced Casual Daytime Rate
Available Monday-Friday 10am-2pm during terms
$28 (30 minutes)
$56 (60 minutes)

5 week term:
$140 (30 minute lessons)
$280 (60 minute lessons) 
Can be taken on non-consecutive weeks
Youth Band Program 
Form a band and rehearse with the goal of performing a concert at the end of the program. 90 minute sessions over 10 consecutive weeks. Program includes a live music video shoot and demo production. Youth band members are welcome to come with their own existing lineup or allow us to place you in an appropriate band according to your age and tastes (minimum 4 people per band). Due to start in October 2022. More info coming soon.
Price coming soon
Guitar Strings - $10/set or $2 each
​Electric Guitar .009-.042 Nickel Wound
Acoustic Guitar .012-.056 Phosphor Bronze
Classical Guitar High Tension .028-.045
Ukulele Strings
​Custom gauge sets available...just ask
String Changing Service - $35 (includes strings, guitar check up)
Add basic set up (action, truss rod, intonation) $75 (includes strings)
Drum Tuning/Head Replacement Service - contact me for a quote
Policies
Payments
Payments can be made in person with cash or cheque or via e-transfer (link to email).
Please make the password the instrument the student learns.
All lessons are prepaid. Payment is due once your lesson booking is confirmed.
No refunds. All lessons are transferable. Lesson credits are not carried forward to new terms. 
Term Lessons
Lesson term dates are set by Mash Musique. All terms are either 5 or 6 weeks duration.
New term students who start during a term will pay a pro-rata rate if they sign up for the following term at the same time.
Rescheduling and Cancellations
If you cannot attend your scheduled lesson, you must contact us as soon as possible prior to the lesson to request an alternate time (subject to availability) or arrange a live video lesson. ​  
We are happy to reschedule your lesson as long as it is taken during the same week and with the same teacher as your original booking. Subject to the availability of a suitable alternate time. In the event of no suitable time being available, the student will receive a personalized video revision lesson. 
No cancellations – if you cannot make it in person we will be happy to provide a live video lesson via Zoom or Facebook Messenger. If you cannot be available, either by video or in-person for your scheduled lesson, you will be provided with a personal video revision lesson by the end of your scheduled time.
Casual students may reschedule with at least 24 hours notice to an alternate time within one week of the original lesson booking (subject to availability).
In the event of teacher illness or unavailability, students will receive a voucher for a free lesson or a credit to their next term of lessons.
School Holidays and Public Holidays
Mash Musique runs 8 terms of 5 or 6 weeks duration per year. Where a term crosses a school holiday such as March break, term students have the option of paying a reduced term rate and skipping their lessons during school holidays. Students may also continue at their usual time either through a full term payment or with reduced rate casual lessons.
Mash Musique Terms 2022-2023
Term 1 August 29 - October 9, 2022 (6 weeks)
Term 2 October 10 - November 13, 2022 (5 weeks)
Term 3 November 14 - December 24, 2022 (6 weeks)
Christmas Holidays December 25 - January 8 - reduced casual rates available
Term 4 January 9 - February 12, 2023 (5 weeks)
Term 5 February 13 - March 19, 2023 (4 or 5 weeks - includes March break)
Term 6 March 20 - April 23, 2023 (5 weeks)
Term 7 April 24 - May 28, 2023 (5 weeks)
Term 8 May 29 - July 1, 2023 (5 weeks)
From July 1st to August 31st, 2023 reduced casual rates will be available for all enrolled students.
Low Income Subsidy
We understand that music education can be financially out of reach for some families. If this is the case, contact us to discuss our subsidized music program for low income families. 
Masks​ and Public Health 
Masks are no longer mandatory in Quebec. You are free to wear one if you prefer. If you are recovering from an illness, I request that you wear a mask for your first lesson back in-person. I will also wear a mask in these circumstances.
I will continue to maintain ventilation and hygiene recommendations as well as social distancing where possible.
Just as with school and work, stay home if you are sick. If you feel up to it, you can do a live video lesson. If you are sick and cannot attend, you will receive a personalized video revision lesson for your home study. 
In the event that a student cannot continue lessons due to an ongoing illness/injury (eg. broken arm), we will hold your lessons in credit until you are able to resume. All lessons are transferable.